BUDA SUNSHINE CO., LTD

Business Type:

Natural Stone, Service

Main Products:

Natural Stones/ VietNam Natural Stones,Basalt: Cubes/Cobbles/Split/Pavers/Stepping Stones/Palisade,Viet Nam Stones/ Blue Stones/ Lava Stones,VietNam Granite and Viet Nam Basalt Quarries,Slabs, Tiles, Cut to Sizes, Stairs, Steps,Absolute Black Basalt/ Building Wall, Block,

Country/Region:

Viet Nam

Established:

Jan 13, 2006

NO. of Employees:

51 ~ 200

Annual Turnover:

US$ 10 ~ 50 Million

Authentication:

ISO 9001:2008,ISO 14001:2004,ISO 9001:2000

Verification Type:

Onsite Check ?

The supplier's company certificate has been verified by StoneContact.Com.

√ Certificates:
Company Description
BUDA SUNSHINE is a professional natural stone company, belongs to VIETNAM STONES GROUP
We are trustworthy and diligent people with many years in quarrying, manufacturing and exporting Vietnam natural stone/ Viet Nam Stones
Our customers are professional natural stone companies and wholesale importers from many countries who care much about quality, price and prestige.
- Slabs

- Cut to Sizes
- Tiles
- Stairs/ Steps
- HandMade
- Cobbles/ Cubes
- Palisade Stones
- Garden Stones
- Indoor/Outdoor -Natural Stones
- To us, BUDA SUNSHINE is "The reliable source of Vietnam natural stone".
So let us use our knowledge, experience and willingness to serve you.
Welcome to visit our company at your most convenience!

Mr Pine
(President & CEO)
Viet Nam Stones Group
BUDA SUNSHINE CO., LTD

 
Address:

 Industrial Zone, Quy Nhon City, Binh Dinh Province, Viet Nam 
Mobile/Line/Wechat/What'app/Viber:

 84 973430420

 
Skype: dinhthongheaven 

 Email: info@budasunshine.com 
http://budasunshine.com/

 
Onsite Check
The supplier's company certificate has been verified by StoneContact.Com.
Verified Supplier
International Name
Local Company Name
Company Establish Date
Business License
Trade License
Existence Image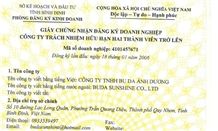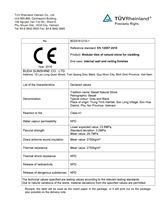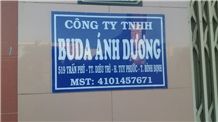 Contact Details
Mr Pine Mega (CEO)
Telephone:

84-973430420

Mobile::

84-973430420

Company Address:

Industrial Zone, Quy Nhon City, Viet Nam
Send a message to this supplier